This year's Domain Pulse 2020 takes place in Innsbruck on 20.02.2020-21.02.2020. And this year we will be personally present at this conference, where we will have our stand.
What is the Domain Pulse conference about?
Domain Pulse is an annual joint meeting of .AT, .DE and .CH registers. 2 days full of lectures on domains and the Internet including panel discussions. Arranging alternates between registers.
Day 1 is dedicated to the future of technology, internet governance and the world of work – and where the forecasts come from! The next day we will highlight the problem of risk – how much are we ready to take in our personal lives, careers and as a company? And at what price?
Most meetings will be held in German – simultaneous translation into English will be provided for these meetings. However there are also sessions in English – you can identify them by brand (English) in the program below.
Previous conferences with our participation
We have also participated in previous years. Below are photos from 2018, 2017 and 2016.
The Domain Pulse conference was held in Munich in 2018 at the BMW Congress Center.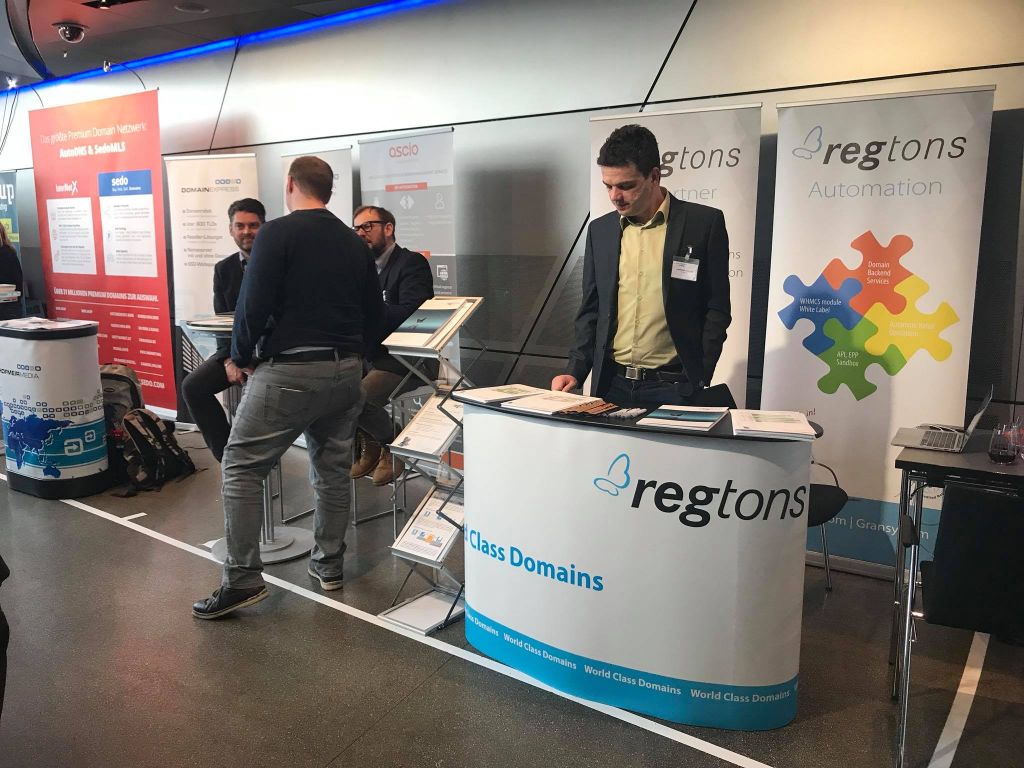 In 2017, the conference was held in Vienna in the historic center of Palais Niederösterreich.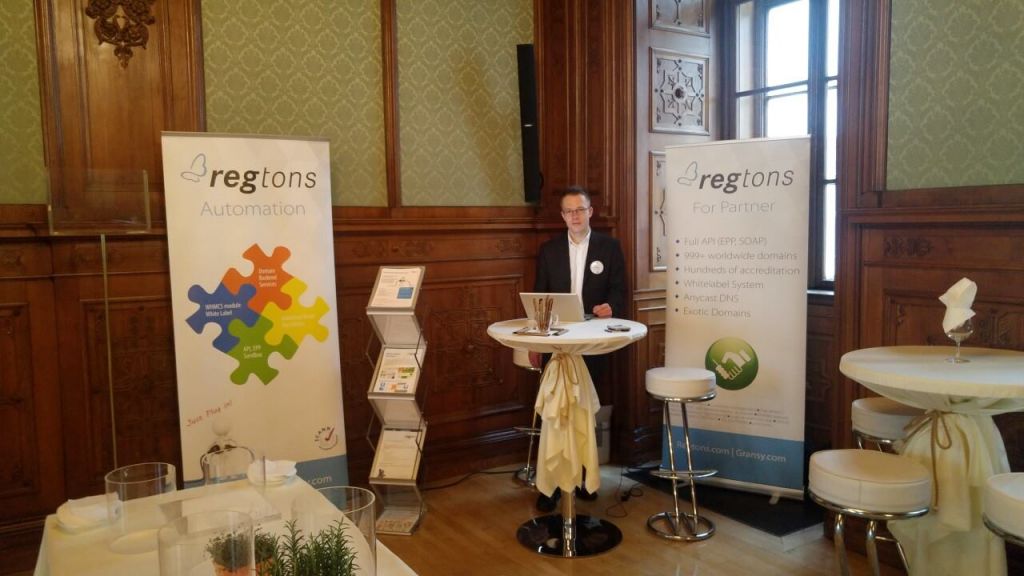 And in 2016 in Lausanne, Switzerland.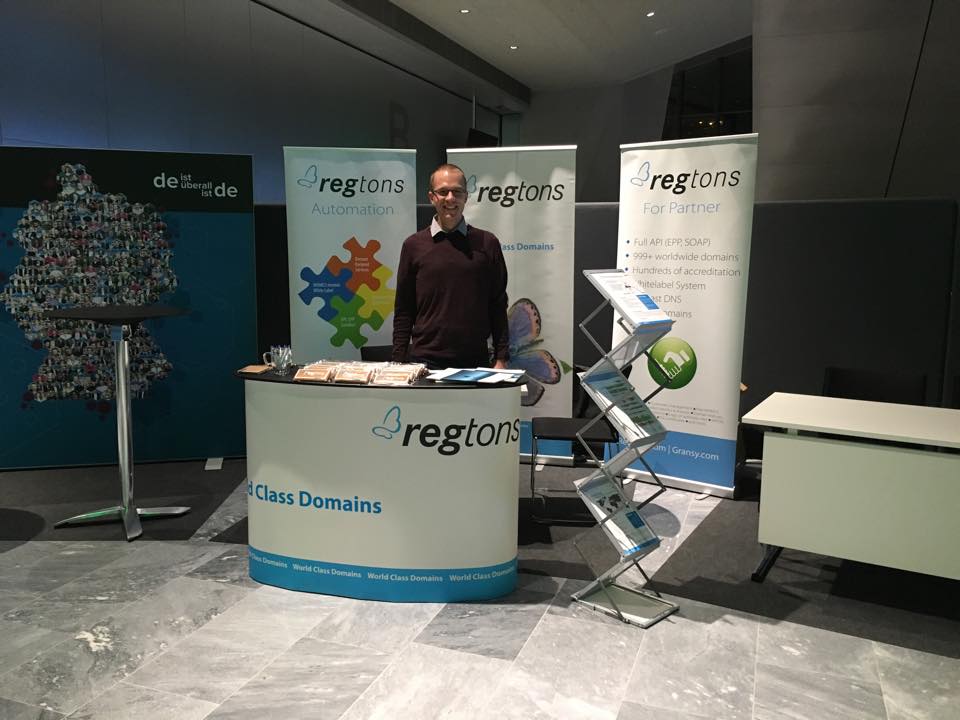 Program of Domain pulse 2020
Thursday 20.2.2020
| | | |
| --- | --- | --- |
| 09:15 – 09:25 | Welcome | Richard Wein, CEO nic.at |
| 09:25 – 10:00 | The future Now! – Zukunft ist jetzt! | Host & Showmaster: Frank Astor (German) |
| 10:00 – 10:30 | Coffee Break | |
| 10:30 – 12:00 | Internet Governance Next Generation | The next generation: Lili Leisser, Elisabeth Schauermann and Matthias Hudobnik confront  Internet Governance veterans Maarten Botterman, Roberto Gaetano and Wolfgang Kleinwächter with their ideas and concerns for a better Internet future. Host: Christine Astor |
| 12:00 – 13:30 | Lunch break | |
| 13:30 – 15:00 | Scouting the talents of tomorrow: The mindset and world view of the millenial generations | Dr. Steffi Burkhart (German) |
| 15:00 – 15:30 | coffee break | |
| 15:30 – 16:00 | The registry as crystal ball: Does the DNS tell us anything about the future? | Alexander Mayrhofer, Head of nic.at R&D (German) |
| 16:00 – 16:30 | Technopaganism and the witches of Instagram | Chris Dancy, Mindful Cyborg |
| From 17:30 | Meeting for evening event | Tickets will be given during day 1 |
Friday 21.2.2020
| | | |
| --- | --- | --- |
| 09:30 – 10:20 | The high mountains – my masters | Gerlinde Kaltenbrunner, professional mountain climber (German) |
| 10:20 – 10:30 | The future Now!: AI | Frank Astor |
| 10:30 – 11:30 | Errare Humanum Est: AI as a protection from human mistakes? | Manfred Müller, Head of Flight Safety Research Lufthansa AG (German) |
| 11:30 – 12:00 | Coffee break | |
| 12:00 – 12:10 | Future Now! | Frank Astor |
| 12:10 – 12:45 | Between Terminator and super intelligence: A critical statement of robot ethics | Dr. Janina Loh, Universität Wien, Institute for Philosophy of Media and Technology |
| 12:45 – 13:55 | Citizens' rights versus Surveillance: Where are we going? 5G as a challenge for society | Jan-Peter Kleinhans, Stiftung Neue Verantwortung Berlin Dr. Christof Tschohl, Research Institute Head of Cybercrime Competence Center at Federal Office of Criminal Investigation Moderation: Christine Astor (German) |
| 13:55 – 14:15 | CEO's as fortune-teller: What should registries have to expect in the future? | Richard Wein, CEO nic.at Jörg Schweiger, Denic eG. Urs Eppenberger, SWITCH in conversation with Frank und Christine Astor |
| 14:15 – 14:25 | Announcement Domain pulse 2021 | |
| 14:25 – 14:30 | Farewell | Robert Schischka, CEO nic.at |
| From 14:30 | Farewell Lunch | |
So if you are planning to come to the conference or if you are close to Innsbruck we will be happy to see you at our stand as well as outside 🙂