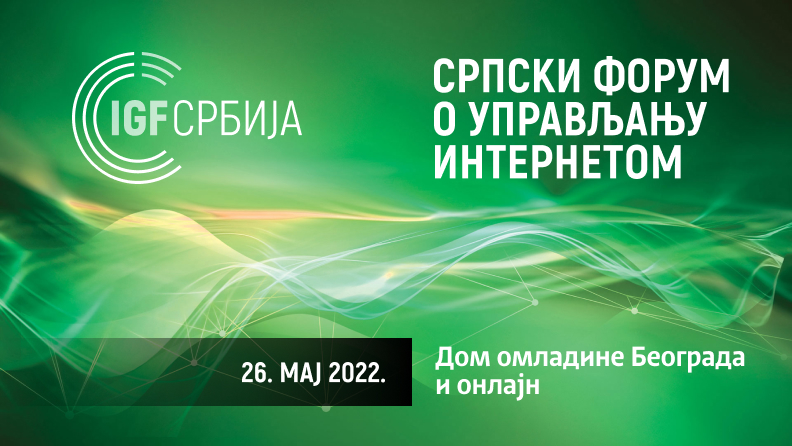 IGF Srbija is scheduled for May 26 – suggest a topic of conversation 30th of March 2022
The Serbian Internet Governance Forum (IGF Srbija) will be held on 26th of May in organization of the Foundation "Registrar of the National Internet Domain of Serbia" (RNIDS), Ministry of Trade, Tourism and Telecommunications, Diplo Foundation, Internet Society Serbia (ISOC Serbia), the company Gransy, and the Office of the Chancellor for Equality, Share Foundation and others.
We invite representatives of the public and private sector, civil society, Internet companies and academic organisations, as well as other interested in participating in the conversation to propose a topic to be on the agenda and discussed at the forum.
Visit the questionnaire – and choose a topic or suggest your own. IGF Srbija would be hosted at the Dom Omladine Beograd and online. All interested can be present or by internet, participating in the discussions. More information on the programme and conference registration will be made quickly available on igf.rs.
The IGF Serbia provides a forum for discussion and debate on national digital policies, open for participating of all interested parties. It is organized as a national initiative under the auspices of the Global Internet Governance Forum (IGF) under the United Nation, and is based on the Strategy for the Development of Information Friendship and Information Security in the Republic of Serbia for the period from 2021 to 2026.Internet governance represents the development and application of national principles, norms, rules, practices, by national government, the private sector and civil society in their specific roles in the development and the future of the Internet.