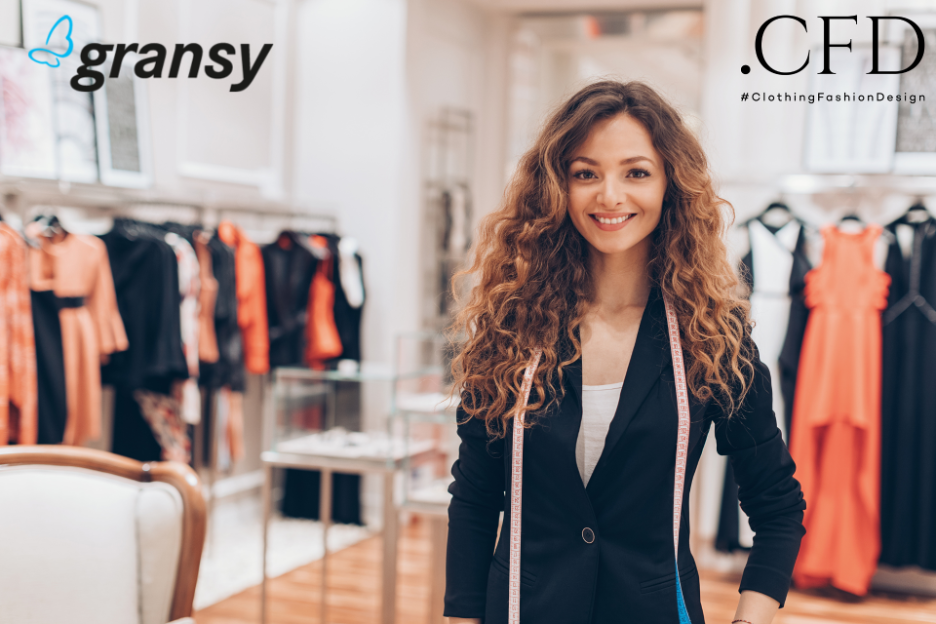 Fashion today is a $2.5 trillion global industry with more than 2 million digital buyers. It just goes to show the importance of having a strong online presence for fashion and clothing brands, and because there are so many fashion and clothing brands online, making yours stand out can be challenging.
But, with the right marketing strategy and a creative domain name, you can make your online clothing and fashion brand remarkable.
To grow your fashion brand online, you truly need a creative, short, and unique domain name, such as one with .CFD
.CFD stands for Clothing Fashion Design and is a domain extension targeted toward fashion brands, fashion designers, fashion bloggers, influencers, apparel manufacturers, etc., to build a strong online presence. Over 1,10,000clothing and fashion brands have been chosen .CFD to create a stylish online presence.
What Makes .CFD The Right Choice For Clothing And Fashion Brands?
Building your clothing and fashion brand's online presence with a .CFD domain name has many advantages.
Here are three points that prove why .CFD is perfect for establishing your fashion brand online.
1.Easy Access To Memorable And Meaningful Names
It can be difficult to obtain meaningful and memorable names on any other traditional domain extension, but CFD offers a huge selection of names. Also, the positioning of CFD allows clothing and fashion brands to build a distinctive and memorable online presence.
2.There Are No Limitation Or Restrictions
The .CFD domain extension is free of any country or language restrictions. Any brand or individual working in the fashion or clothing industry can use the .CFD domain extension to build a prominent online presence.
3.Find Names That Are Original, Crafty, And Memorable
The accessibility of creative and imaginative names makes .CFD is a great option for building a unique online presence. In addition, .CFD is a great choice for establishing your fashion and clothing brand online because it is an acronym for Clothing Fashion Design.
How Can Fashion Brands Create A Stylish Online Presence With .CFD Domain Name?
The domain name you pick can make or break your fashion brand's online presence. Your brand's domain name is usually the first thing audiences notice about it. A carefully chosen domain name can leave a lasting impression on your audience, while one that was chosen haphazardly can have the exact opposite effect.
Choosing a domain name that accurately represents your fashion brand and stands out from the competition may seem difficult, but it's not. You may select the perfect domain name for your brand by using the steps outlined below.
1.The Length Of Your Domain NameLittle is more.
This saying applies perfectly while choosing a domain name. Keep it short to make your domain name simple to remember, spell, and pronounce, usually around 11 characters.
2.The Relevancy Of Your Domain Name
Your domain name needs to be appropriate for your fashion brand, industry, and the characteristics of your goods and services. For example, if you sell shoes, you can't name your website www.pants.cfd. It will confuse online buyers and create a bad reputation for your brand online.
3. Make Your Domain Name Creative
Choose a domain name that isn't similar to another domain name. It'll create confusion among your audience. For example, if you choose to call your clothing brand apple and name your domain name www.appleproducts.cfd, people online might confuse you for Apple, the smartphone company. Therefore, pick a unique and original domain name to build a solid brand identity for your fashion brand online.
4.Use The Right Keywords
In order to rank higher on search engine result pages and make it simpler for your audience to find you, choose relevant keywords that are related to your clothing and fashion brand.
5. Keep Your Domain Name Short
Keep your name short and simple. Avoid using jargon, unusual characters, and misspelled or complicated words, that might lead to your audience typing in the wrong URL while finding your fashion brand online.
Brands That Have Used A .CFD Domain Name To Create A Remarkable Online Presence
Many creative brands have used the .CFD domain extension to create a unique, creative, innovative, smart, and strong online presence for themselves.
Here's a list of three such brands that chose to stand out using a .CFD domain name.
Have a look!
Rebekka.cfd is an art direction and graphic design studio that works with clients to provide stunning images and brand photography.
Stroller-doonasale is a website that provides stuff for newborns. On their website, you can find strollers, cribs, baby walkers, and a lot more stuff related to babies.
Radixcent.cfd made different use of the CFD domain name. They established a crypto trading company.
The world of digital assets is developing quickly. It takes a forward-thinking and flexible attitude to keep up with the rapid pace of technological progress. Modern digital asset trading services are offered by Radix Cent to both our users and international liquidity providers.
Final Words
Any individual professional or business in the clothing and fashion sector that genuinely wants to stand out and make a difference should use the .CFD domain extension. You can effectively position your fashion design portfolio or clothes brand.
Register your .CFD domain extension with Gransy today!