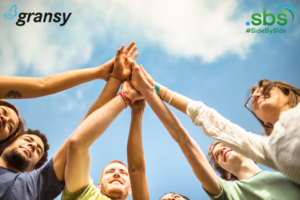 One of the most fulfilling activities one can engage in is founding a nonprofit organization, but it also calls for careful planning and unwavering commitment.
It's important to channel your passion and energy into actionable steps so you can move forward with bringing your vision to life. You are probably full of enthusiasm and energy when you initially have that wonderful idea for a nonprofit organization that may truly make a difference.
However, the entire procedure may seem pretty intimidating if you don't know where to begin or what steps to take. This guide will walk you through the steps of establishing a nonprofit organization online.
‍The Five Steps To Establish Your Nonprofit Organisation
This guide will discuss the initial five steps you'll need to take to establish your nonprofit organization online. These will be:
Identifying your goals and principles
Putting together a strategy
Branding it online to create more awareness
Organizing your finances
Constructing a future-oriented road map
Let's go through these points in more detail so you can better understand how to start a nonprofit organization.
Identifying Your Goals And Principles
The scope and goal of your organization should be defined clearly when you first launch it. Being unique is difficult because there are currently more than 10 million charities and humanitarian organizations.
Finding a purpose that will drive your organization and yourself can be very difficult. You will want to know the problem you want to work on or the objective you want to attain before you begin. If not, find out if any organizations are missing from your community by researching them locally and globally.
Your organization must function with integrity, authenticity, and a clear conscience if its values are established. Additionally, it serves as a front in front of donors, encouraging them to give.
Putting Together A Strategy
You must strategize a plan once you have determined your goals and principles.
A nonprofit strategic plan is an outline that you can use to describe the direction and steps your nonprofit organization will need to take to achieve its goals.
Fundamentally, the strategic planning approach used by other organizations and industries and the one used by nonprofits is very similar. Whatever your line of work, you need a strategic plan to outline your organization's goals and the steps you must take to get there.
You can think about developing one of three strategic plans for your nonprofit organization. Let's explore each one in turn.
Standard Strategic Planning Model
When your organization's external environment is typically peaceful, it is ideal to adopt this model for your strategic charity plan.
The steps used in this model are:
State the overarching mission and objectives of your organization.
Determine what precise, short-term objectives you would like to achieve to advance toward that mission.
Make a detailed strategy that specifies who will be in charge of what short-term objectives and how they will be achieved.
Make a list of these steps, then schedule when you will take each.
This approach is the most popular if your organization operates in a stable environment.
Issues-Based Strategic Planning Model
If your nonprofit seems to have veered off the path to success, this nonprofit strategic planning methodology can help you get back on course.
The steps used in this model are:
List the factors that are preventing the success of your organization.
Decide how to handle each factor to get your organization back on track.
Keep a close eye on your progress and make necessary adjustments to the plan.
In an issues-based nonprofit strategic planning framework, you have checkpoints to adjust based on your progress and outcomes rather than setting them in stone.
Organic Nonprofit Strategic Planning Model
This model might be a smart option for your nonprofit organization if you're unsure or uneasy about how the environment will change soon.
The steps used in this model are:
You organize a team retreat to help comprehend the organization's overarching objectives.
Each team member evaluates their strengths and chooses an achievable goal they can complete by a specific deadline based on that strength.
The team reconvenes quarterly or yearly (or as often as you'd like) to discuss the impact of the mission and the progress toward each target.
This model is created to assist your nonprofit maximize each team member's unique strengths.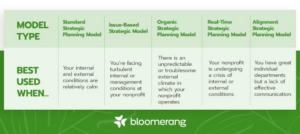 Branding It Online To Create More Awareness
You might not think of branding when you picture nonprofits, social enterprises, or any other organizations that aim to have a positive social impact.
However, branding is just as crucial for nonprofits as it is for any other type of business.
Building relationships with your audience through nonprofit branding enables you to win their loyalty and trust. A strong nonprofit brand can aid fundraising, public awareness, and long-term reputation building.
Here are three vital elements for branding your nonprofit organization.
A nonprofit organization's name is one of the biggest elements that define them. For example, the Gates Foundation, run by Bill & Melinda Gates, uses its strong name to build authority among individuals. Another example could be Pencils of Promise, founded by author Adam Braun.
The names of these organizations are what set them apart. Therefore, when thinking of your nonprofit organization's name, choose a name for your nonprofit organization that captures the essence of your organization's mission and has an impact.
The next stage is to take your nonprofit online to create more awareness. Register your brand name with a .sbs domain name to build a strong and impactful online presence for your nonprofit. .sbs stands for 'Side by Side' and is ideal for nonprofit organizations to establish a strong online presence.
Through stories, you can let your audience know the mission of your nonprofit organization. It can also help them understand the environment in which you work. You can also highlight how you overcame the challenges your nonprofit's members (or beneficiaries) face.
Stories can help you forge deep connections with your audience, foster credibility, and trust, and make your nonprofit organization stand out.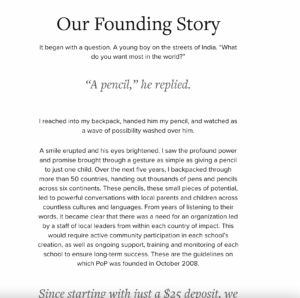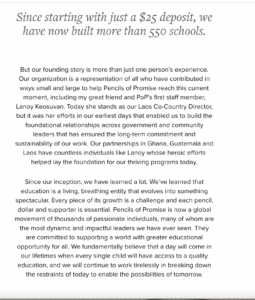 Make your appeal as unique as possible: Donate to a gymnast's sponsorship instead of the club's general fund. Don't merely send a check to the school your child attends; instead, give a new student the financial assistance she requires to enroll.
Use peer-to-peer fundraising to personalize, humanize, and make their organizations more accessible.
Organizing Your Finances
It can sometimes seem overwhelming to learn how to raise money for a nonprofit organization, but it doesn't have to be. Many people are eager to contribute to the outstanding work that your nonprofit organization is doing.
You are responsible for providing contributors with avenues for making donations that they will find simple, safe, and appreciative.
Here are three simple ways to raise money for your nonprofit
Have A Dedicated Donation Page
A polished and professional website will help you establish your legitimacy and win over your donors' trust. Keep your donor's page simple, understandable, and uncomplicated. Also, you can also use a subdomain with .sbs to create a dedicated donation page for your nonprofit organization.
Organize a Fundraising Event
Organizing a nonprofit fundraising event can help raise awareness and bring in more donors and potential supporters who want to get involved with your cause.
You can use sponsorships to promote your nonprofit and collect funds while giving your business sponsors visibility in your events.
There are several excellent corporate sponsorship opportunities available. Consider whether you plan any upcoming events, programs, or initiatives that a corporate funder could find interesting.
Constructing A Future-Oriented Road Map
Even though establishing a nonprofit requires a lot of work and has many moving components, it makes sense to build the groundwork for the organization's future.
Consider how your leadership and personnel tactics, for instance, will change as you expand. Establish strategic plans for increasing your board formally, enlisting more volunteers, launching membership campaigns, and adding additional staff members.
You might consider milestones that will suggest a chance to scale your organization during this step. After a while, it's crucial to spend some time thinking about specific growth objectives.
Make a list of milestones and key performance indicators for your nonprofit if you haven't done so before during planning. These will give you crucial performance data to see where you are in the process. Without them, it would be difficult to assess and monitor progress in the future because you won't have something to compare your achievements to and won't understand what "success" means to your nonprofit.
Creating a nonprofit requires both taking control and letting go. It's a passion project that also requires meticulous management and financial know-how.
Your nonprofit is better prepared to handle obstacles along the way if you build a careful framework for it and assemble a strong board.