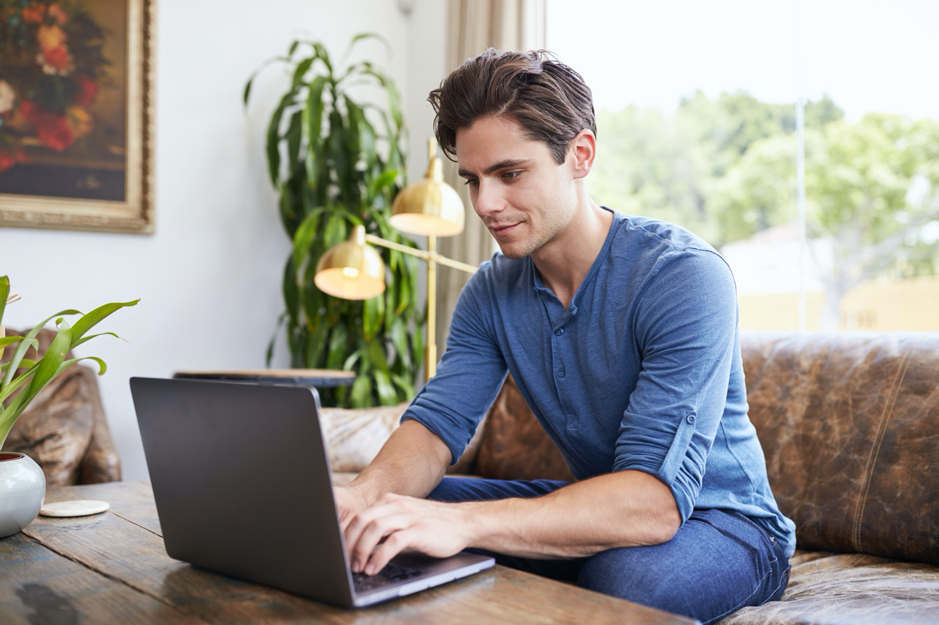 In the digital world of business, registering the right domain name requires the same amount of careful planning, attention, and deliberation (if not more) as crafting the name of your business. Think about it; your website serves as your office space on the Internet, and your domain name serves as your business's identity.
Another thing to remember is that your domain name will be plastered on all your marketing collaterals, email signatures, social media posts, and even offline ads. Choosing a weird or awkward domain name that is hard to remember and even harder to type is a recipe for branding disaster.
Several new businesses resort to quirky monikers or downright obtuse domain names simply because meaningful ones are either unavailable or cost the equivalent of a small fortune. This is primarily because conventional domain extensions like .com and .net are already home to millions of businesses.
5 Tips To Choose The Right Domain Name For Your Startup Business
Here are five tips that will help you choose the right domain name for your business website:
Register An Exact Match Domain Name
If the name of your business is Red Bond, then it's advisable to register the same domain name for your website. While you can register redbond.com or redbond.net, avoid registering long and complicated names like red-bond.com or red-bondstore.com or red-bondbusiness.com. Try and register a clutter-free exact match domain name, so it's easier to promote your business.
You can also get creative and register a short, smart, and rather slick domain name with a new domain extension. A suave domain name like red.bond will make a strong first impression on everyone who comes across it and will also make your business website stand out from the competition.
Embrace New Domain Extensions
As mentioned in the point above, new domain extensions offer creativity, uniqueness, and context compared to other plain-Jane conventional domain extensions. If the name of your choice is not available with legacy domain extensions like .com or .biz or .net, consider searching for name choices on new domain extensions like .icu, .bond, and .cyou.
New domain extensions offer tons of value to users from the ready availability of domain names to easy brand-building capabilities. For instance, the newly launched .cyou domain extension provides a vast pool of available names not readily available with any other domain extension.
Keep It Short, Simple, and Smart
A short domain name that is simple yet smart makes for a brilliant choice. Your domain name needs to be easy to recall and even easier to build a brand with. A great way to check just how easy your domain name is to remember is by putting it through the radio test. With the radio test, you can check how easy it is to remember your domain name when someone hears it for the first time.
For instance, if the name of your T-Shirt business is RangerShirts, then choose rangershirts.icu as your domain name. Selecting therangershirtsonlinestore.com would not be a wise choice. The idea should be to pick a domain name that explains what your business is about in the cleanest, most straightforward way possible.
Avoid Choosing Complicated Domain Names
While this may seem like an extension of the previous tip, it needs to be highlighted separately because numerous businesses resort to using hyphens and numbers in their domain names. Doing this hampers your radio test scores and brand-building ambitions.
Refrain from registering domain names that have any sort of special characters or misspellings or numbers. Your domain name should be free of hyphens, additional letters, or random numbers. Your domain name should be clean, crisp, and clutter-free.
A messy or complicated domain name makes it very challenging for a business to win trust and credibility among its stakeholders. For instance, users will trust a domain name like eyewear.cyou over a domain name like eyeewear-store89.com.
Beware Of Copyrights and Trademarks
When registering your domain name, be sure to thoroughly research that your domain name does not, in any way, sound similar to another business's domain name. The last thing you need is your domain name to infringe on another user or business's copyright or trademark.
A trademark issue could amount to massive legal expenses and bring your business operations to a grinding halt. Legal issues aside, you shouldn't imitate another brand or business's domain name too. Many new companies wish to emulate another successful business's name to mooch off their success.
However, this does not work in the long run. Your business name and its domain name must be authentic. After all, you don't want people to get confused between your business website with that of another business.
How To Name Your Website With A New Domain Extension?
Today, you can choose from over 1200 new domain extensions! Here are a few practical ways to pick a smart name with the .cyou domain extension:
BusinessName.cyou (e.g. www.watchfinder.cyou)
BrandName.cyou (e.g. www.jumper.cyou)
IndustryNiche.cyou (e.g. www.winterwear.cyou)
ProductName.cyou (e.g. www.crewneck.cyou)
ServiceName.cyou (e.g. www.homedelivery.cyou)
Product+Geo.cyou (e.g. www.londonshirts.cyou)
MarketingMessage.cyou (e.g. www.buysmart.cyou)
Catchphrase.cyou (e.g. www.seeyouwhenwe.cyou)
FirstName.cyou (e.g. www.brad.cyou)
FullName.cyou (e.g. www.charliebrown.cyou)
Final Thoughts
New domain extensions offer startups, novice brands, and new businesses with the unparalleled opportunity to register meaningful and memorable domain names. Generic new domain extensions like .icu and .cyou make for smart domain choices for any brand, business, or individual looking to establish a robust online presence.
Similarly, finance and investment businesses can choose a specific and relevant domain extension like .bond to denote their presence on the Internet. With the tips highlighted in this blog post, you are now fully equipped to register the right domain name for your business.