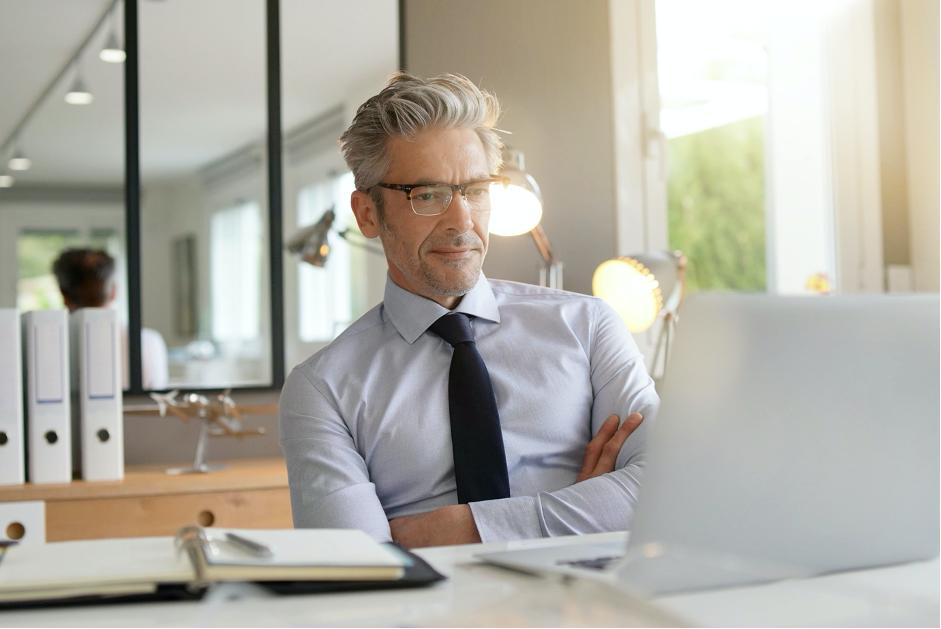 In today's competitive world of finance, building a healthy and sustainable online presence should be the topmost priority for every finance business. And a significant portion of any finance business's online presence depends on its website. While your finance business's website must be a stable, secure, and swift platform that offers excellent user experience levels, your domain name can make or break your online brand.
Think about it; your domain name is the first touchpoint for users to get a feel for your business and what it represents, and the services it offers. A short, memorable, and meaningful domain name will instantly make a strong first impression. This step comes way before you convert prospects into loyal customers; that's when you need your platform to be the best in the business.
Your finance business needs a domain name that sends strong and positive connotations to your visitors and reinforces the benefits clients will receive when working with your firm. It's safe to say that your financial business needs a short, slick name with a .bond domain extension.
What is .bond?
.bond is the perfect domain extension for finance businesses, investment firms, traders, accountants, and other finance professionals looking to build a robust and distinctive online presence. .bond empowers financial specialists and enterprises to build a reliable online brand that people can trust.
With .bond, financial businesses have the opportunity to choose from a vast pool of relevant names. In addition to this, .bond is a contextual domain extension that doubles up as a valuable keyword for finance businesses, and this means it offers high degrees of relevance and brandability.
How To Choose The Perfect .bond Domain Name
Before you start brainstorming and searching for the perfect .bond domain name for your finance business, it's essential first to understand what makes for a perfect domain name. While your domain name needs to reflect what your company stands for and what it offers, it also needs to be memorable and meaningful.
The perfect domain name is one that makes a striking first impression and one that makes it easier to build a stronger, more credible finance brand. Here are five best practices to find a great domain name for your finance business.
Find a memorable name.
Search for a short name that is easy to type, easy to spell, and easy to remember. One-word, category-killer domain names make for memorable choices that will help your finance business's identity stay imprinted in everyone who comes across it.
Pick a meaningful name.
The word 'bond' is unmistakably associative to the finance and investment industry. This means pairing a contextual and keyword-rich word with .bond makes for a suitable choice. Additionally, a meaningful domain name will meet SEO requirements and pass the radio test (a test that gauges just how easy it is to remember and spell your domain name upon hearing for the first time)
Choose a relevant name.
Pairing a meaningful name with a descriptive .bond domain extension makes for a relevant finance industry identity. For instance, a domain name like gold.bond communicates the true nature of your business and which industry it belongs to. A relevant online identity will help your finance business establish authority in your niche.
Select a unique name.
Since .bond is a descriptive domain extension, you have the opportunity to choose a unique, creative, and innovative name that will not only make a great first impression but will also help your finance business stand out from your peers and competitors.
Avoid choosing a complicated name.
A great domain name is one that is free of complications. Misspellings, numbers, force-fit words, special characters, and hyphens should not be a part of your domain name. For instance, if your business is called Blue Bond, choose blue.bond. Avoid opting for names like theblue-company.bond, blueebondcompany.bond, bluuu.bond. A clean and crisp domain name will help you build a formidable finance brand.
Why Choose A .bond Domain Name?
There are various benefits to choosing a .bond domain name. Here are three reasons why you should consider picking a name with the .bond domain extension.
Names with .bond are short, meaningful, and memorable.
.bond's descriptive nature means you can choose a short and catchy name. Since you don't have to add a force-fit word to describe your business's nature or which industry it belongs to, you have a wide array of names to choose from that are simple yet slick.
For instance, fixed.bond is a better, more brandable domain name as compared to fixedbonds-company.com.
Names with .bond are distinctive and unique.
.bond is a domain extension crafted for finance and investment firms looking to establish a distinctive online presence. The wide availability of brandable names coupled with the meaningful nature of the .bond domain extension results in a flamboyant choice compared to otherwise uninteresting domain names often adopted by finance businesses.
Since the .bond domain extension is relatively new, you can find some truly unique, one-word, category-killer names. Currently, names like business.bond, corporate.bond, bitcoin.bond, and more are available to register.
Names with .bond are premium and professional.
.bond adds a layer of professionalism and character, given its relevance to the finance industry. Your clients and prospects will immediately know that they are interacting with an expert when they come across your unique .bond domain name.
Using a relevant .bond domain extension sends positive connotations to your clients as it reinforces the professionalism with which you operate. For instance, a nifty domain name like www.simple.bond comes across as a lot more professional than a domain name like www.simple-bondfinanceservices.com.
How To Use Your .bond Domain Name 
Here are a few effective ways to make the most of your .bond domain name:
BusinessName.bond (e.g. www.gold.bond)
BrandName.bond (e.g. www.smartfinance.bond)
IndustryNiche.bond (e.g. www.credit.bond)
ProductName.bond (e.g. www.arbitrage.bond)
ServiceName.bond (e.g. www.onlinebanking.bond)
Product+Geo.bond (e.g. www.londongold.bond)
MarketingMessage.bond (e.g. www.investsmart.bond)
Catchphrase.bond (e.g. www.thenameis.bond)
FirstName.bond (e.g. www.brad.bond)
FullName.bond (e.g. www.ericmurphy.bond)
In Conclusion
If you're looking for the perfect domain name for your finance business's website, then the .bond domain extension makes for a great choice. Whether you want to enhance your presence in the market or further your brand or build credibility among your clients, a name with .bond will help you achieve them and unlock a world of brand building capabilities.