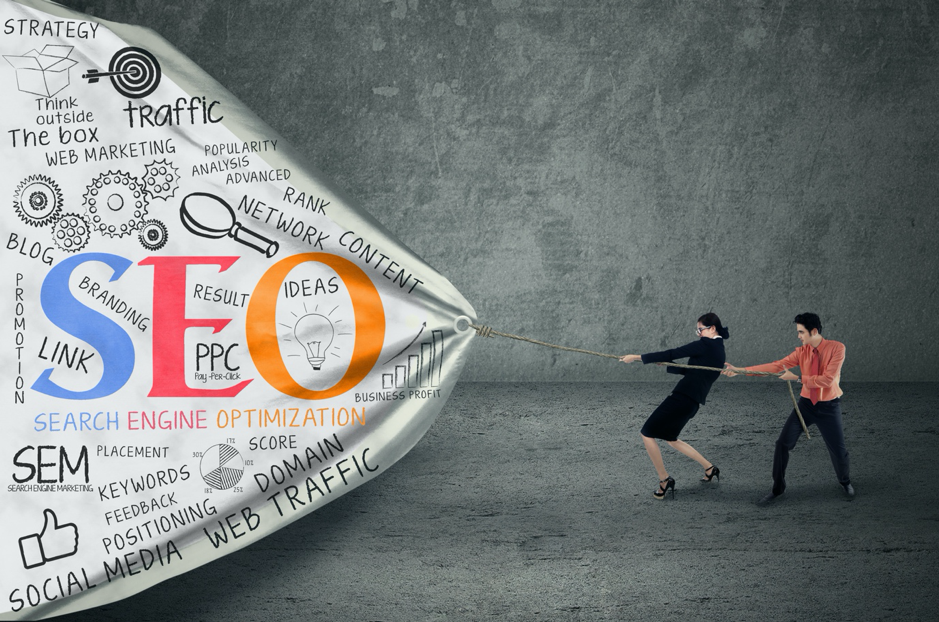 Mastering Search Engine Optimization (SEO) is something all marketers and entrepreneurs struggle with. This is primarily because there's no clear set of steps or rules for winning at SEO. Many business owners and marketing specialists overlook the importance of choosing a brandable and SEO-friendly domain name.
Does Your Domain Name Affect SEO?
Yes, it does! An SEO-optimized domain name like www.gold.bond tells people that the website is about gold bonds. Anybody searching for 'Gold Bond' will instantly come across www.gold.bond in the search results given that the domain name is an exact match with the search query.
Another advantage of using a short, simple, keyword-rich domain is that the anchor text, in this case, 'Gold Bond,' will attract backlinks from authentic websites to www.gold.bond. Since keywords and backlinks play a significant role in SEO, your domain name choice does impact your website's SEO performance.
New Domain Extensions and SEO
In a recent interview, Bill Hartzer, CEO of Hartzer Consulting, and a well-known SEO expert, said, "Technically speaking, all domain names have the same opportunity to rank well in the search engine results pages. When choosing a domain name, though, I prefer to have the keyword in the domain name, either in the beginning or the ending."
"If the main keyword or topic is in the domain name and matches the content on the site, it has a better chance of being referred to by other websites to help SEO. For example, if a website about Red Bond uses Red.bond for its domain name, other sites will refer to it and link it to the anchor text "red bond." That ends up helping, rather than hurting, a website's ability to rank well."
How Your Business Can Win At SEO With A New Domain Extension
SEO is all about owning the most search-friendly online property, which is why it's crucial to pick the right domain name for your online business. While there are numerous factors to consider when brainstorming domain name ideas, it's important to note that most contextual, relevant, and memorable domain names are already taken, especially on legacy domain extensions like .com.
Fortunately, though, new domain extensions offer a vast pool of readily available SEO-friendly names. Consequently, new domain extensions like .icu, .bond, and .cyou make for smart and SEO-friendly choices given the wide availability of meaningful names on offer. Here's how your business can win SEO by using a new domain extension.
Names with New Domain Extensions Are Intuitive and Contextual
New domain extensions offer a lot of value in terms of being meaningful and intuitive. For instance, an eyewear business called 'The Eye See You Store' using www.eyewear.cyou makes for an ingenious choice compared to www.eyesee-you-storeonline.com.
Even if the latter has equally good quality content, it will be harder to type and remember. On the flip side, a new domain extension adds character and will help your website address stands out from the others. More importantly, names with new domain extensions help to establish instant connection and recognizability with users (this is an eyewear store; this is a corporate organization; this is a tech website).
The meaningful nature of new domain extensions makes it easier to build an online brand that is intuitive, contextual, and memorable. Since search engines favor simple domain names that are contextually relevant, using a new domain extension is a smart decision.
Names with New Domain Extensions Enhance User Perception
Given that new domain extensions are meaningful, names paired with them tend to be shorter and smarter. Taking from the example above, www.eyewear.cyou is shorter and slicker than www.eyeseeyou-store.com. This is because the .cyou domain extension adds a layer of panache, meaning, and relevance to the URL.
Anyone who comes across eyewear.cyou will know right from the get-go what the website is about. Also, the relatively easy availability of short, definitive words with new domain extensions means you don't need to force-fit words to make your website address contextual.
A short, expressive, memorable domain name is not only easier to find but also enhances users' perception and credibility of your brand, and this helps to rank higher on search engines. If your users perceive your website as credible, so will Google. The more clicks your website gets, the better your SEO ranking.
Names with New Domain Extensions Use Keywords Sensibly
Since new domain extensions are meaningful words themselves, they double up as nifty keywords for a particular business niche. For instance, 'bond' is strongly associated with the world of banking, finance, and investments. This makes the .bond domain extension an SEO-friendly choice for businesses and individuals from the finance and banking industry.
The Corporate Bond Organization can use www.corporate.bond as their website address. The domain name corporate.bond will rank high for the search queries with the keywords' corporate bond'. New domain extensions use keywords sensibly and smartly, thereby making the website address SEO focused and brandable.
Names with New Domain Extensions Make For Rich Anchor Texts That Attract Backlinks
Backlinks are an integral part of SEO. Strong backlinks from authentic websites give search engines a positive connotation about your website. These positive signals prompt search engines to push your website to rank higher on search results pages for specific keywords.
The words that contain a link connecting the text to another web page are known as anchor texts. Taking from the example mentioned above, corporate.bond will attract many high-value backlinks from leading websites on the anchor text' corporate bond'. This will help The Corporate Bond Organization website rank higher on search engine page results because Google will acknowledge www.corproate .bond's authenticity.
How To Choose A SEO-Friendly Name With A New Domain Extension?
Here are a few practical ways to pick a smart, SEO-friendly name with the newly launched .cyou domain extension:
BusinessName.cyou (e.g. www.watchfinder.cyou)
BrandName.cyou (e.g. www.jumper.cyou)
IndustryNiche.cyou (e.g. www.smartwear.cyou)
ProductName.cyou (e.g. www.jeans.cyou)
ServiceName.cyou (e.g. www.homedelivery.cyou)
Product+Geo.cyou (e.g. www.oxfordshirts.cyou)
MarketingMessage.cyou (e.g. www.stayinnovative.cyou)
Catchphrase.cyou (e.g. www.weloveto.cyou)
FirstName.cyou (e.g. www.john.cyou)
FullName.cyou (e.g. www.johnbrown.cyou)
Final Thoughts
When optimizing your website for SEO, it is essential to register the right domain name. Using a new domain extension, you can unlock a world of new naming and branding opportunities previously unavailable. Do keyword research to figure out which words you want to rank for and then pair that with the perfect new domain extension.