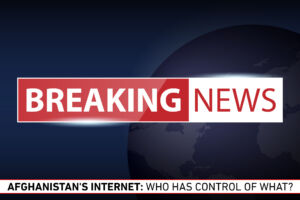 It's not easy to answer questions we are not used to being asked. Politics has nothing to do with our daily work, and we are a 100 percent apolitical organization. Yes, we are an international entity, based in Czech Republic, with branch offices around the world, but our mission and vision have never been connected to politics. We act on all markets as a neutral entity and we haven't used nor will we use politics in our line of work. We follow the same line of neutral tenets such as being blind to race and religion.
Furthermore, we don't make decisions based on any current political situation. In the case of .af, we have been providing the Anycast DNS service for a couple of years, and we are doing that for many ccTLDs in the world, regardless of the political situation in those countries. For example, .ss (ccTLD for South Sudan) is also supported by Gransy Anycast DNS Service, pro bono – our contribution to this new country devastated by war. Social responsibility is part of our daily work and, yes, we notice things around us.
Now, to respond to many of the questions that have come our way recently, we would like to clarify one key aspect of how Anycast DNS businesses work: without the approval of a ccTLD operator, we are unable to serve any ccTLD. Who is the ccTLD operator for .af is not a matter for us to interpret; this is defined in accordance with strict and clear ICANN/IANA rules and procedures. A potential change as to who is the .af operator may impact the usage of our service. But such a change of ccTLD operator is not our decision. As such, we are going to consider making changes to our Anycast DNS service if and when there are any changes in current settings of the .af TLD.
Gransy Team
https://gransy.com/
https://anycast.systems/